Workshops supporting your career
You might have asked yourself....
How can I create and deliver powerful, well-structured, coherent and interesting talks and deal professionally and self-confidently with challenges in the question and answer session?
Is my poster well-structured and do I get the message across optimally? What do I do if a big shot approaches my poster?
I have data to publish, but keep putting off writing that paper because I don't know where to begin.
I want to get my own research fellowship but don't know how to get started.
I am curious about job opportunities outside academic research and it makes me feel insecure, do I have the right skills?
Do I know how to test my hypotheses, calculate sample sizes, the difference between p-Value and confidence intervals?
I have big data and don't know how to best handle, treat and analyze them. I would like to learn the programming language R.
To convey the scientific message, do I use text, tables or plots?
I always felt that my PhD project could be managed better and I would like to learn how.
How can I resolve conflicts and even move things forward?
How can I communicate more proactively with my peers and supervisors? How can I explain problems and progress with my research project in the best possible way? What can I do to master individual communication challenges? How can I identify and correct weak communication? How can I act and react more assertively?
.........the solution is to get training. We welcome you to participate in the workshops of the GSfBS! Our tailor-made workshop programme provides the necessary tools to develop and enhance the academic and professional skills you need. Our trainers are very experienced and their expertise is focused on meeting the specific demands of scientists involved in biological and life sciences. Dr. Ruth Willmott and Dr. Rick Scavetta are native English speakers and biologists. Sabine Lerch and Andrea Roos are communication consultants focusing on the specific communication needs of Life and Natural Scientists.
Important information: Students fulfilling the requirements of the GSfBS Core Programme are preferred for the workshops.
For workshop requests and registration please contact isabell.witt(at)uni-koeln.de.
Good Scientific Conduct (compulsory part of the GSfBS core programme)
Trainers: Profs, Gehring, Schnetz, Dohmen, Korsching;
Drs Witt

Workshop/Lecture/Seminar Series

Who

When

Dates

Good Scientific Conduct

Doctoral researchers

as early as possible

First parts of the module are accessible via ILIAS.
For access, please contact Isabell Witt. The next workshop "Biases in Science" will take place on July 1st, 2021 from 10.00 - ~13.00 h. It is an online workshop.
Presenting and Writing, Career Management

Trainer: Dr. Ruth Willmott
(bioscript)

Workshop

Who?

When during the doctorate?

Dates

Career Orientation

Doctoral researchers

at the beginning of your doctorate

04.08.2021

Designing and presenting
a scientific poster

Doctoral researchers

any time before you want/need
to present a poster

30.09. - 01.10.2021

Scientific Writing

Doctoral researchers

1,5 - 2,5 year into the doctorate or
when you start drafting a publication

26.07. - 28.07. 2021
04.10. - 06.10. 2021

Getting Funded (GF)

Doctoral researchers

one year before you start applying
for a postdoc

Career Mentoring
and Management

Doctoral researchers

one year before you start applying for
jobs on the wider job market

introduction
29. - 30.07.2021
follow up
02. - 03.08.2021
Presenting and Communicating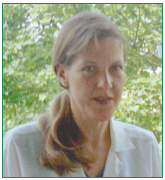 Leading, Managing Projects and Conflicts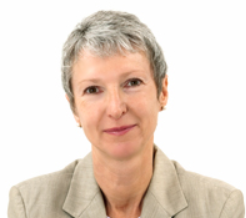 | | | | |
| --- | --- | --- | --- |
| | | | |
| Workshop | Who | When | Dates |
| Skills for project managers | Doctoral researchers and early stage postdocs | any time but better earlier than later | 08. - 10.02.2021 online, fully booked |
| Conflict management | Doctoral researchers and early stage postdocs | any time but better earlier than later | 28. - 30.06.2021 |
Bioinformatics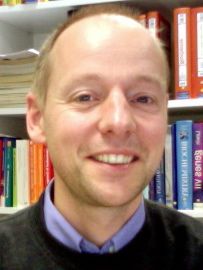 Trainer: Prof. Dr. Röbbe Wünschiers

Workshop

Who

When

dates

Bioinformatics
The four-day workshop covers practical training and introduction to:

Linux and data processing with Bash, Sed and AWK

MySQL data base system

R Project for Statistical Computing

Genomic Analysis of the Pathogenicity Factors from E. coli Strains

Querying for Potential Redox-Regulated Enzymes, Virtual Sequencing

Doctoral researchers and early stage postdocs

any time

September 2021
R - workshops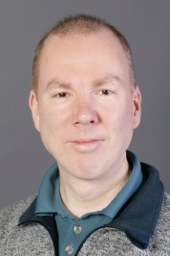 Trainer. Dr. Alexander Klassmann
Who, maximal 12 participants
t.b.a.
Dates

Day 1: R basics, R tables

advanced MSc, doctoral students,
postdocs

planned for

summer semester 2021 in person

Day 2: Grouping data and plots,
Overview over Packages

advanced MSc, doctoral students,
postdocs

planned for

summer semester 2021 in person

Day 3: Probability theory,
Statistical testing

advanced MSc, doctoral students,
postdocs

planned for

summer semester 2021 in person

Day 4: Statistical testing (continued),
Analysis of Variance, the problem of "multiple testing"

advanced MSc, doctoral students,
postdocs

planned for

summer semester 2021 in person

Day 5: Simple and multiple linear regression,
Nonlinear regression

advanced MSc, doctoral students,
postdocs

planned for

summer semester 2021 in person

Day 6: Introduction to RNA-seq with DESeq2

advanced MSc, doctoral students,
postdocs

planned for

summer semester 2021 in person
Statistics, Programming with R, Analyzing and Visualizing data
| | | | |
| --- | --- | --- | --- |
| Trainer: Dr. Rick Scavetta (scavetta academy) | | | |
| Workshop | Who | When during the doctorate? | dates |
| | Doctoral researchers | early phase | 14., 16., 19. April, 2021 |
| | Doctoral researchers and early stage postdocs | any time | 7., 9., 12., 13. April 2021 |
| | Doctoral researchers and early stage postdocs who know how to use the programming language R | any time | 4., 5., 8., 9., November 2021 |
Patenting
Trainer: Prof. Dr. Peter Schreier

Workshop

Who

When

Dates

Doctoral researchers and early stage postdocs

any time

11.01., 18.11., 25.01., 01.02., 08.02., 16.02., 22.02.2021
8:30 - 10:30 am